Busy schedules. Distracted children. Endless to-do lists. Parenting is hard! We've all heard the tag line, "there's an app for that," but in today's app market, it's hard to select the best apps to help manage our hectic lives and the challenge of raising our children to be responsible adults. Check out this list of highly rated apps to help organize, synchronize, and revolutionize your day!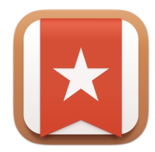 Manage your grocery lists, school projects, room cleaning, laundry, etc.
Treat this program like a mini-project manager program for your family. It goes much further than a simple to do list. You can assign tasks, create due dates, reminders, create subtasks or steps to accomplish the task, and make notes in each task.
Wunderlist is also available as a stand-alone interned based program.

Track your child while they are out with friends. Send the driver or friend a request so you can keep track of their location. You can share locations for one hour, one day, or indefinitely. This app is also very handy when you are trying to keep track of several people, such as group outings.

Both are great apps, though ChoreMonster is better suited for younger children.
Both are incentive trackers with different apps for parent and child. The parent app allows you to add chores/tasks you want to incentivize and notifies you when tasks are completed.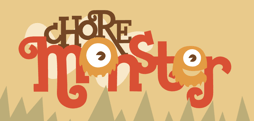 The child app shows tasks to do, allows them to check off tasks completed, and track their rewards.

This is a money management and incentive tracker for tweens. The goal is to help kids learn to manage money. This app puts more responsibility on the child while still providing the parent oversight to teach proper management.
Podcasts (Apple Podcasts, Stitcher, Downcasts, Pocket Casts, many more)
This is one for you and your child. A podcast seems to exist for just about every topic, including technology, e-learning, innovation or just great stories. Most podcasts will drop new episodes every week that you can enjoy together! When the kids are away, you can listen to anything from parenting, to true crime shows.
Since this is a relatively new and growing medium, you will find a wide range in the quality of the production.





Do you want to share all your pictures of the field trip with other families but don't want to put them on social media or automatically upload pictures from your phone to save space? Dropbox does both of these things with ease. Never worry about deleting photos from your phone because they are automatically backed up to Dropbox. It is both an app and internet based program.
We invite you to learn more about how Pulaski Academy integrates technology into our students' education. Come visit our campus or download our viewbook below to get to know us better.