Welcome to Innovation in Education. This is the PA Podcast where we share stories of how Pulaski Academy is inspiring students to explore, create, contribute and achieve. This is episode 17 - July 2nd 2021 and my guests today are Jack and Sam Bennett, founding members of the band Bad Habit, Jack and Sam are both Pulaski Academy graduates. Jack is senior at UCA and Sam will start his freshman year at OBU.
Guys, Welcome! I'm excited to have you on the podcast today.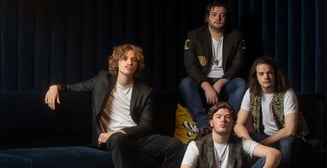 JACK AND SAM: Thanks for having us.
MATT: Yeah. So bad habit is the band. Tell us a little bit about how the band got started.
JACK: Interestingly enough, the band was actually formed in 2015 when somebody approached our mother, who worked at PA at the time, asking if we had a band that would be available to play her class of 1985 reunion.
SAM: We didn't necessarily have a full band, but we had definitely made appearances playing around school before and we weren't unfamiliar with the gigging process. So, we decided to put a band together with some of our classmates around Pulaski Academy. We started practicing, put together a good set list and played the reunion. And we've been gigging ever since.
MATT: You've been playing your instruments for a long time. When did you start Jack? When did you start playing guitar?
JACK: I started guitar in first grade first grade.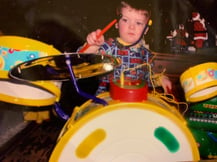 SAM: Pretty much the same thing. I started taking it (percussion) seriously and taking lessons in the first grade.
MATT: Obviously, at some point you started playing or jamming together.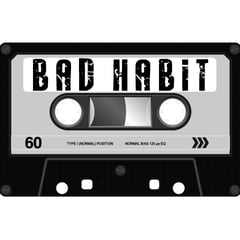 JACK: We were young and kind of having jam sessions. I always remember, you know, whenever family would come over, our parents would always rush everybody upstairs to let them hear as play whatever rendition of an Eagles song that we could conjure up within five minutes or so. But yeah, we were pretty young.
MATT: So you and Sam were jamming together. At some point, how did the idea of a band come together?
JACK: We were asked to do this class of 1985 PA Reunion and we were looking for anybody that we could, but we wanted people that were sort of on the same skill level that we were. So we had done the annual talent show at PA, Bruins on Broadway, the year before with a good friend of mine, Ryan Burgess. He is a guitarist by nature but he also plays bass. He played bass with us at the talent show, so we asked him if he would play bass with us for this gig and then we asked Molly Kate Fuller if she would be our vocalist.
We did two gigs before the reunion just to kind of get us up to speed with how it all would work. We just decided to take it and run with it. Through many lineup changes, we've wound up where we are today.
MATT: We'll talk about some of those changes and I want to jump into that in a second. So the class of 85 Reunion - were you guys doing all 80's stuff at that show.
SAM: Yes, the set list was for sure 80's, you know, especially with having a girl singer. We were doing lots of Pat Benatar. Doing lots of Blondie, stuff like that so and she killed it.
Yeah, we did a lot of that stuff and then once Jack became the front man, if you will, and we kind of moved past that and went on to other stuff.
MATT: As I recall, as I've followed you guys, I knew you had a couple female singers. So talk about the guys in the band - who's been in the band, who's in the band and then Jack - I want to hear how you got started with singing.
JACK: That's a good story to tell. So, we had the original lineup of Bad Habit. I guess which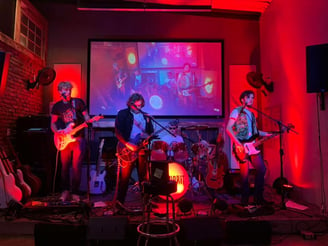 consisted of me, Sam, Molly Kate, and Ryan. And once that kind of dispersed, I think we were, we had a month or two of hiatus and we decided we wanted to get the band back together, but do a more frequent gigging regiment, I guess. So, Ryan wanted to come back but he made it very clear.
He wanted to play guitar. Be the rhythm guitar player and not the bass player which I was totally fine with, but that led to the problem of finding a bass player. So we looked around and we found a guy and then we found another singer and we ran with that lineup for a while and then I think about the time February of me and Ryan's senior year when we knew we were both about to go to college, we played our final gig (with that lineup).
Our singer, at that time, had left a couple of weeks before a gig. So I kind of had to pick up the slack and I learned as many songs as I could. And I just got thrown in there, got pulled off the bench. I guess is the best way to grow.
MATT: Did you know you could sing? Were you, like "Yea, I can probably do this live."
JACK: I had some hesitations and reservations about it. I had been singing backup with the band for a while. I guess at the time it had been a thing, but I had never had experience singing lead. It was kind of "in the heat of the moment" thing where I knew I had to because I didn't want to forfeit the gig. So yeah.
MATT: You guys have a pretty long history or a deep history of musicians in your family. I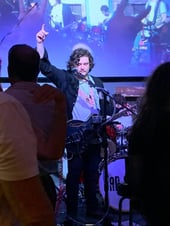 know your dad is a musician. Did your dad sing or was he in a band - what did he do musically growing up?
SAM: He was in multiple bands throughout high school and I believe college as well. And then ever since, he's always been involved with us and . . .
If you would like to listen to the entire podcast episode with Jack and Sam Bennett, please visit our podcast site at www.thepapodcast.net.
You can also find all of our episodes on Itunes and Spotify.You can find out more about Bad Habit and see their live schedule at the Bad Habit Facebook Page.
To learn more about Pulaski Academy, visit the PA Virtual Admissions Center at www.thepavac.com.