PA Team BruWIN is Kansas City-bound in the televised Make48 invention competition.
---
North Little Rock, Arkansas: In October 2022, Mr. Les Williams, Galen Jauss, Allen Thomason and Evan Goodwin of Team BruWIN were named the winner of the Make48 competition at the Arkansas Regional Innovation Hub at WinRock International.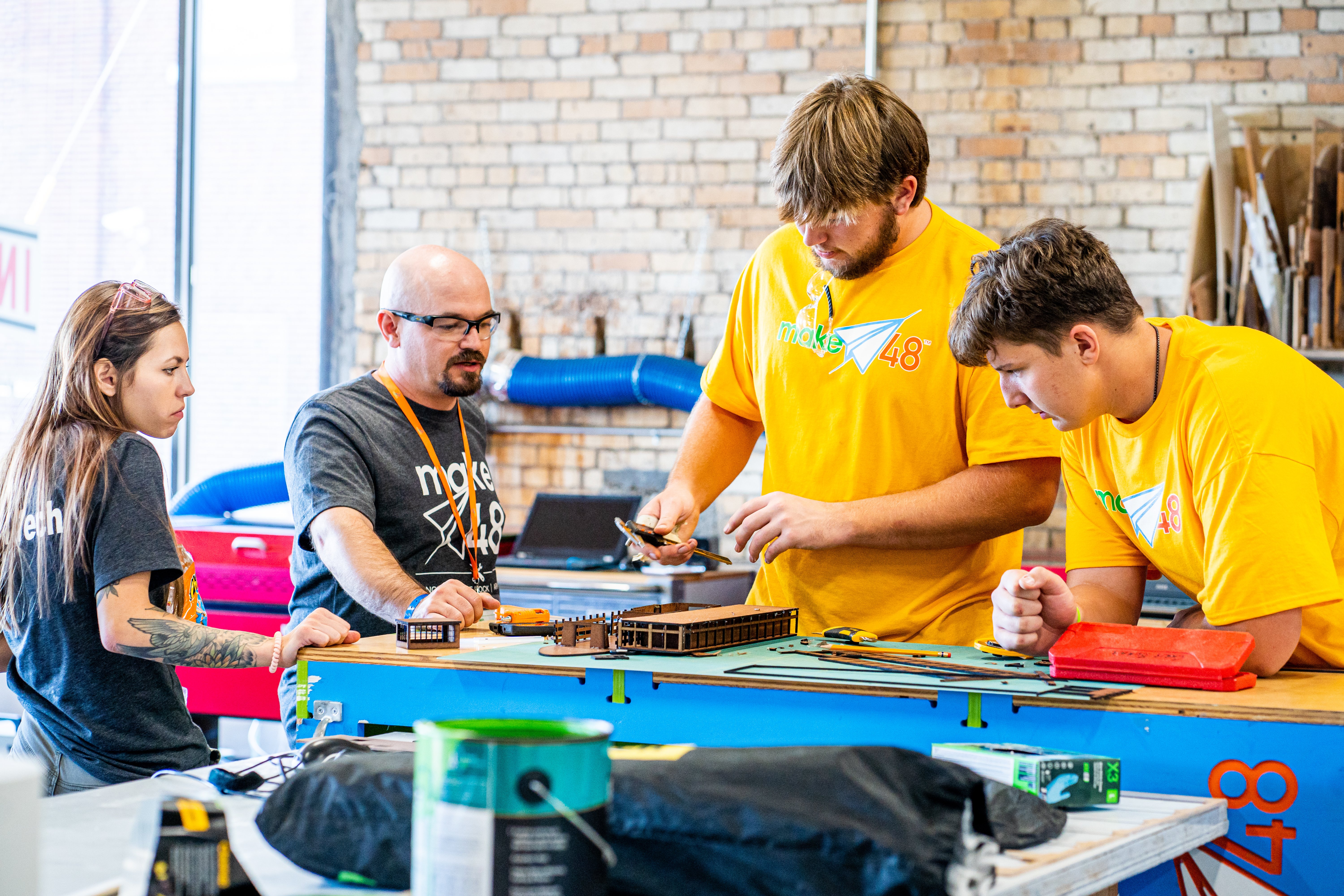 Make48 is a 2-day inventions competition that blends traditional hands-on learning, cutting-edge technology, and collaboration with a team of experts, all while the time-ticking challenge is documented with a film crew. The NLR Economic Development and the City of North Little Rock were the sponsors for the 'Trail of Tears' October challenge, where teams had to create an outdoor-interactive tribute that will be on display at the Riverfront Park.
"NLR Economic Development was proud to be the presenting sponsor for the NLR Make 48 Challenge," says Robert Birch, Director of Development of the City of North Little Rock. "We strive to promote young minds to shape our future. The team from Pulaski Academy had some stiff competition from around the state, but their idea and design for a tribute to the Trail of Tears dedication won the day. We are all excited to see them compete on the national stage next!"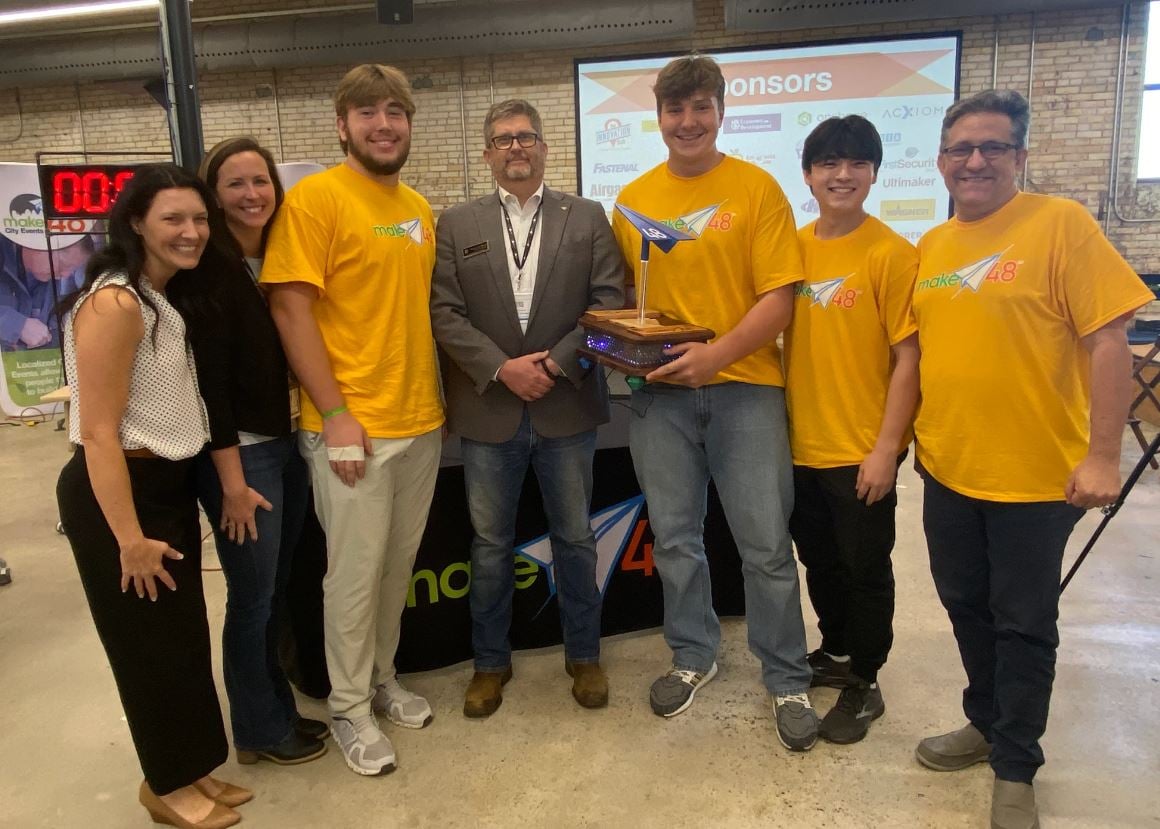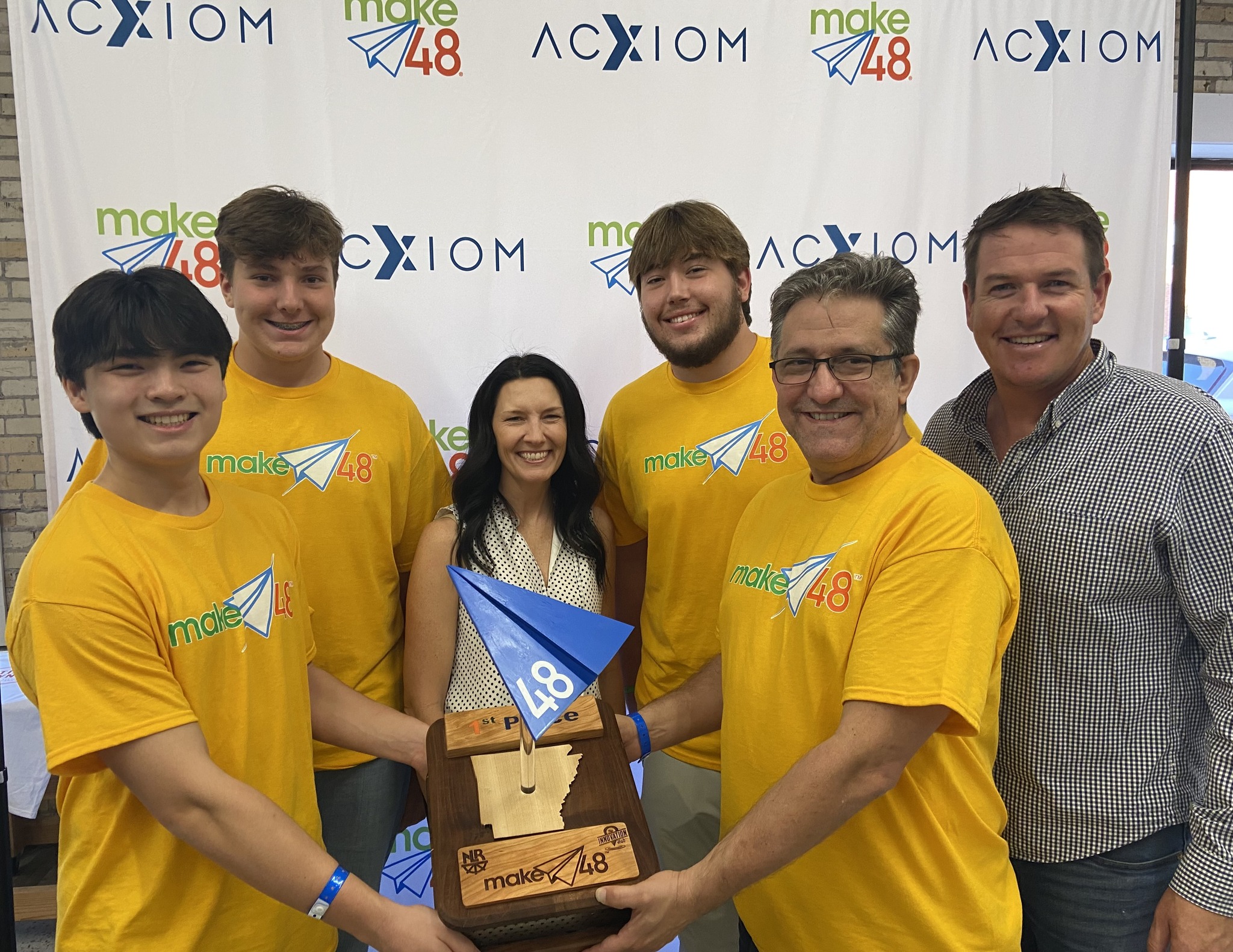 Team BruWIN will head to the Kansas City University of Missouri campus at the Robert Plaster Free Enterprise Center's Innovation Studio to vie for a $10,000 prize, a custom-made trophy, and a chance to see their prototype be developed.
Make48 North Little Rock 2022 Sizzle
Tune in to the Makers Channel on Roku's Live TV channel 458 to watch the regional competitions leading to March 2023 Nationals!
For more information about how to watch Make48 Season 6, visit the link below. How to Watch the Makers Channel.
---
About Pulaski Academy: Pulaski Academy is a private, independent school located in Little Rock, Arkansas. The school serves students from pre-kindergarten through 12th grade and offers a college-preparatory education. Pulaski Academy is known for its strong academic programs, as well as its extracurricular activities such as athletics and the arts.