Dear PA Community,

We are sharing stories to memorialize the history of the campus experience through the years. Whether you graduated in the 1970s or the 2000s, hopefully, these "then and now" stories will evoke great memories.

Traditions – the transmission of customs or beliefs from generation to generation.

Naturally, traditions have to keep growing to stay fresh and will evolve with each generation. Likewise, PA traditions have remained the same while being updated over time.

October…

Throughout Arkansas, the month of October brings serious football weather for players and their fans alike. One of Mr. Shumate's priorities in 1972 was hiring PA's first football coach because he understood and valued a winning team's positive impact on school spirit.
---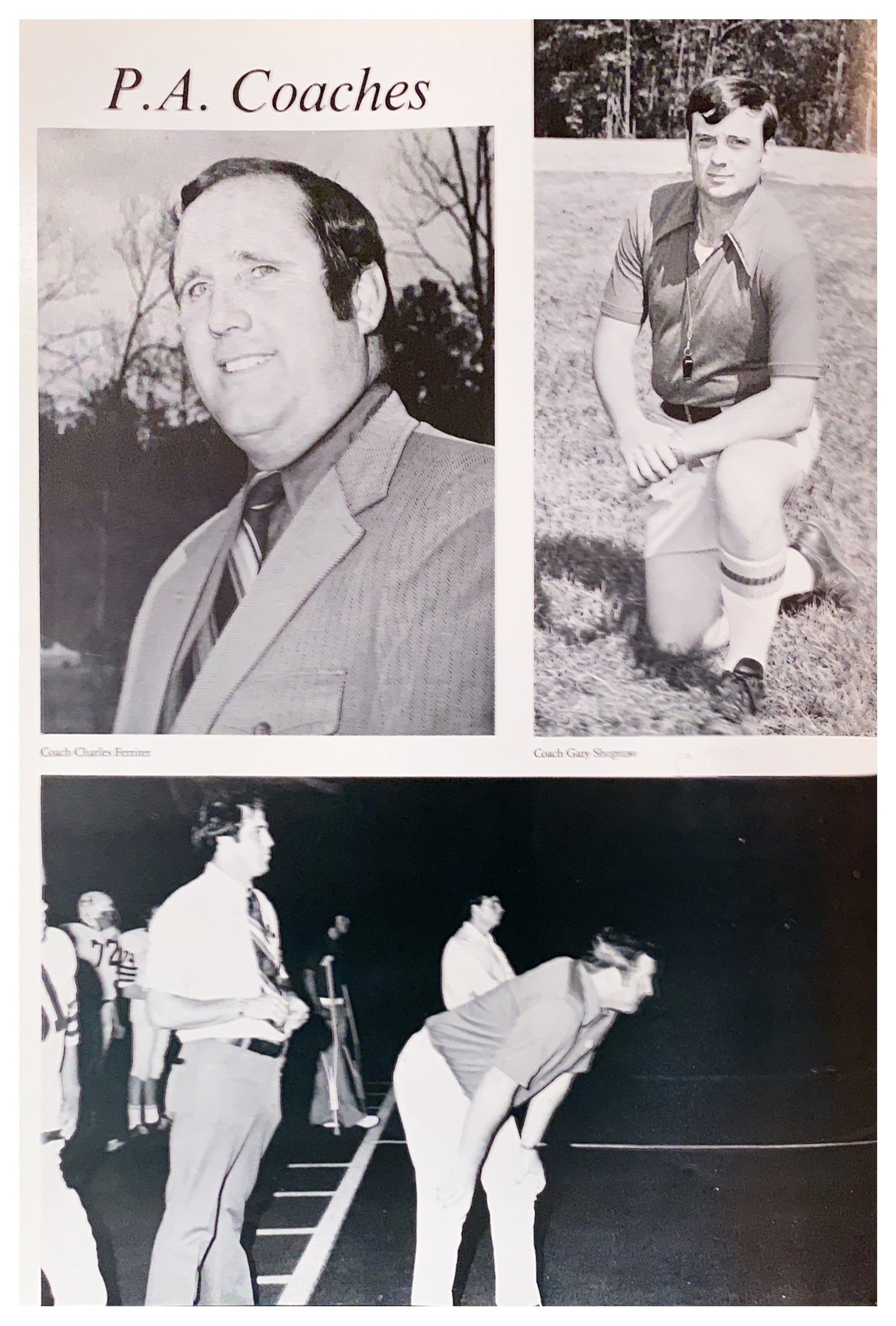 Since Coach Charles "Butch" Ferriter had been a successful coach in the public schools, he recognized the daunting task of creating an entire football program without facilities, full-time assistant coaches, equipment, uniforms, or athletes. In the fall of 1973, PA's first team had 31 players including eleven freshmen and one senior. Clearly, the first football team did not resemble the Bruin teams of the 2000s.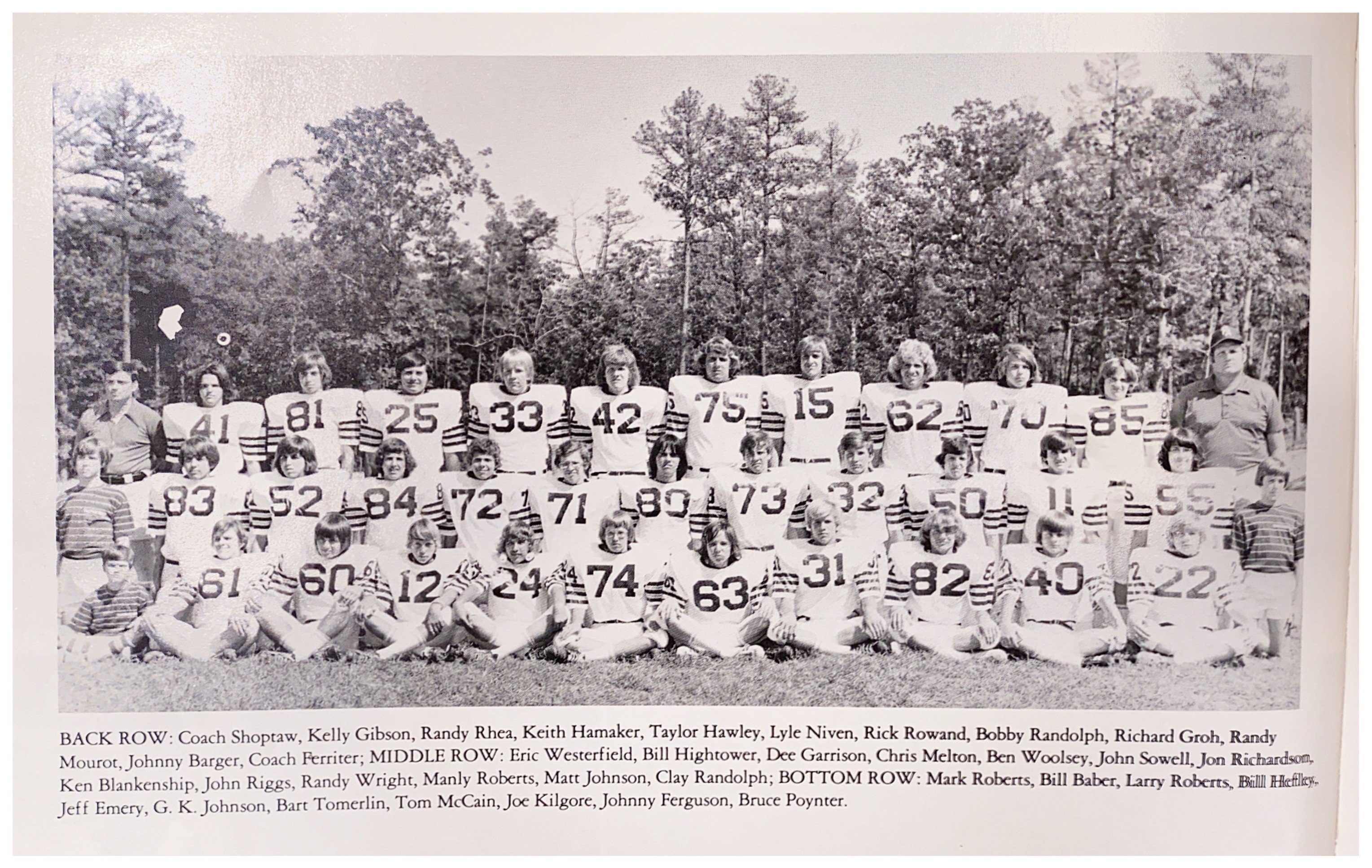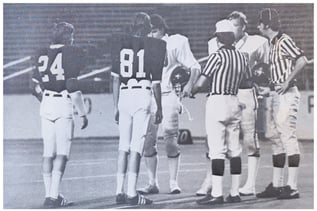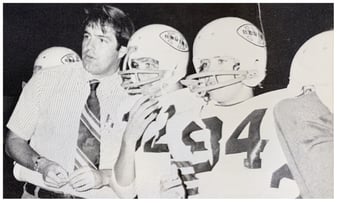 ---
Naturally, the 1974 yearbook editors tried their best to put a positive spin on that first football season. "With the Bruins having many expectations of a winning season, they proceeded to have a year of learning and experience. Completing the season with a 3-6 record, the Bruins are very enthusiastic about future seasons." After a few more football seasons, the Bruins' record did improve.

Incredibly, a 1977 senior kept detailed notes on his last high school football game and PA's first winning season.
"You could see the sadness in the seniors' eyes, knowing this was to be the last time to strap on the equipment. Coach told us how important this game was to him and to the Bruins. It was the fourth quarter with still no score. The handoff was to Tom McCain who went into the end zone for the score. The Raiders had one chance to score before time ran out, but with our Bruin luck, we intercepted the ball to stop their chances as the clock ticked away the time. When the game was over, all the players were yelling, 'We are number one!' This night was one not to be forgotten by the players, coaches, fans, and especially the seniors."
Bruce Poynter '77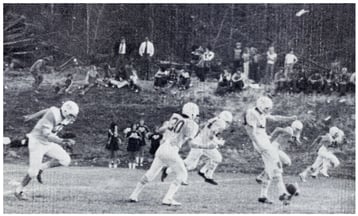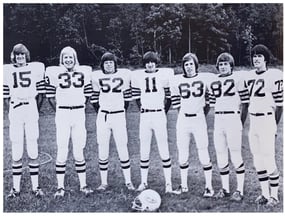 ---
Since their first winning season in 1976, Pulaski Academy's Bruins have repeated that same mantra often…We are number one! Building on the shoulders of the 1973 team, gradually the number of players increased, skills improved, and confidence grew. The Bruins were on a mission. Years later and under the leadership of Coach Kevin Kelley, PA earned nine 5A State Championship titles since 2003.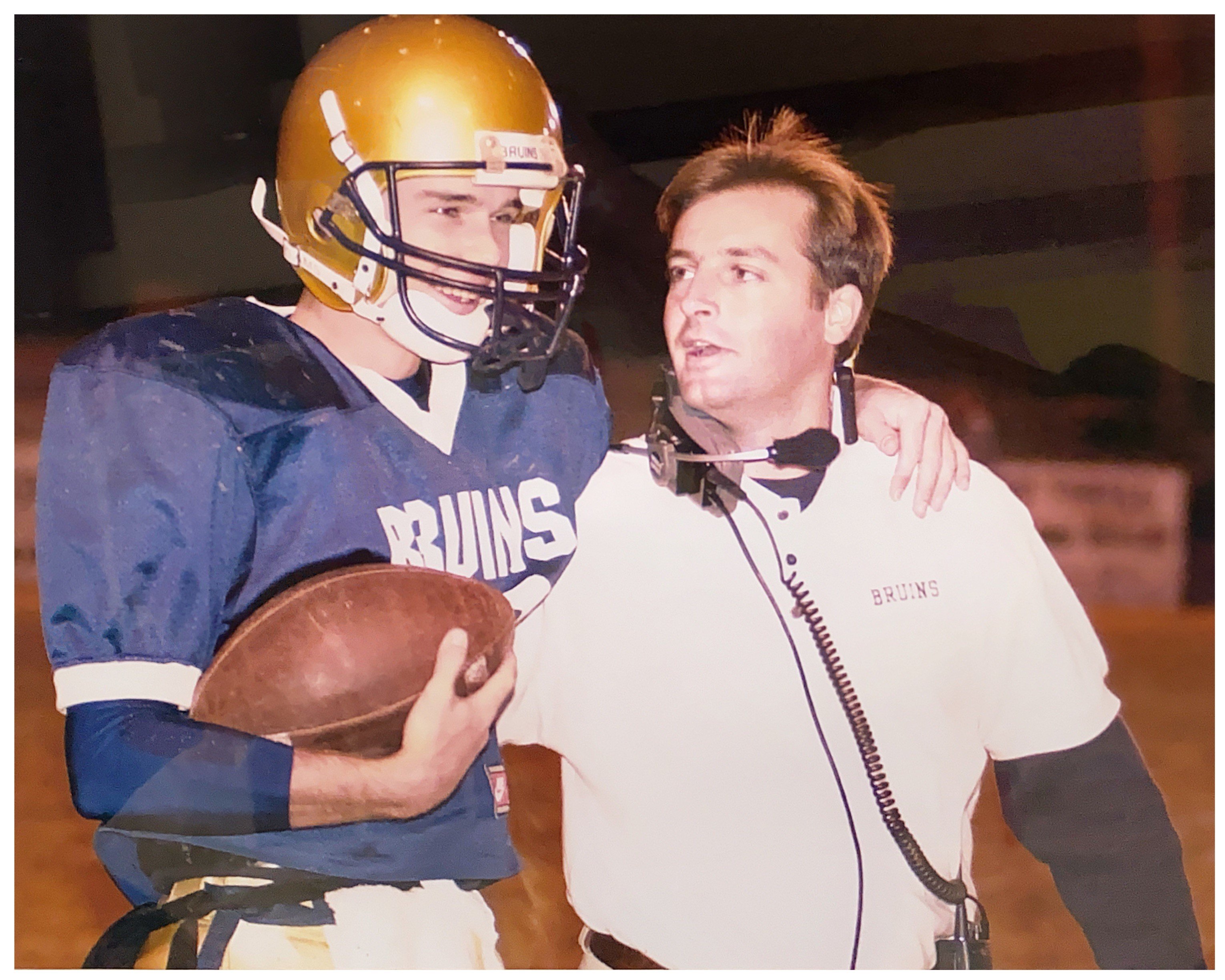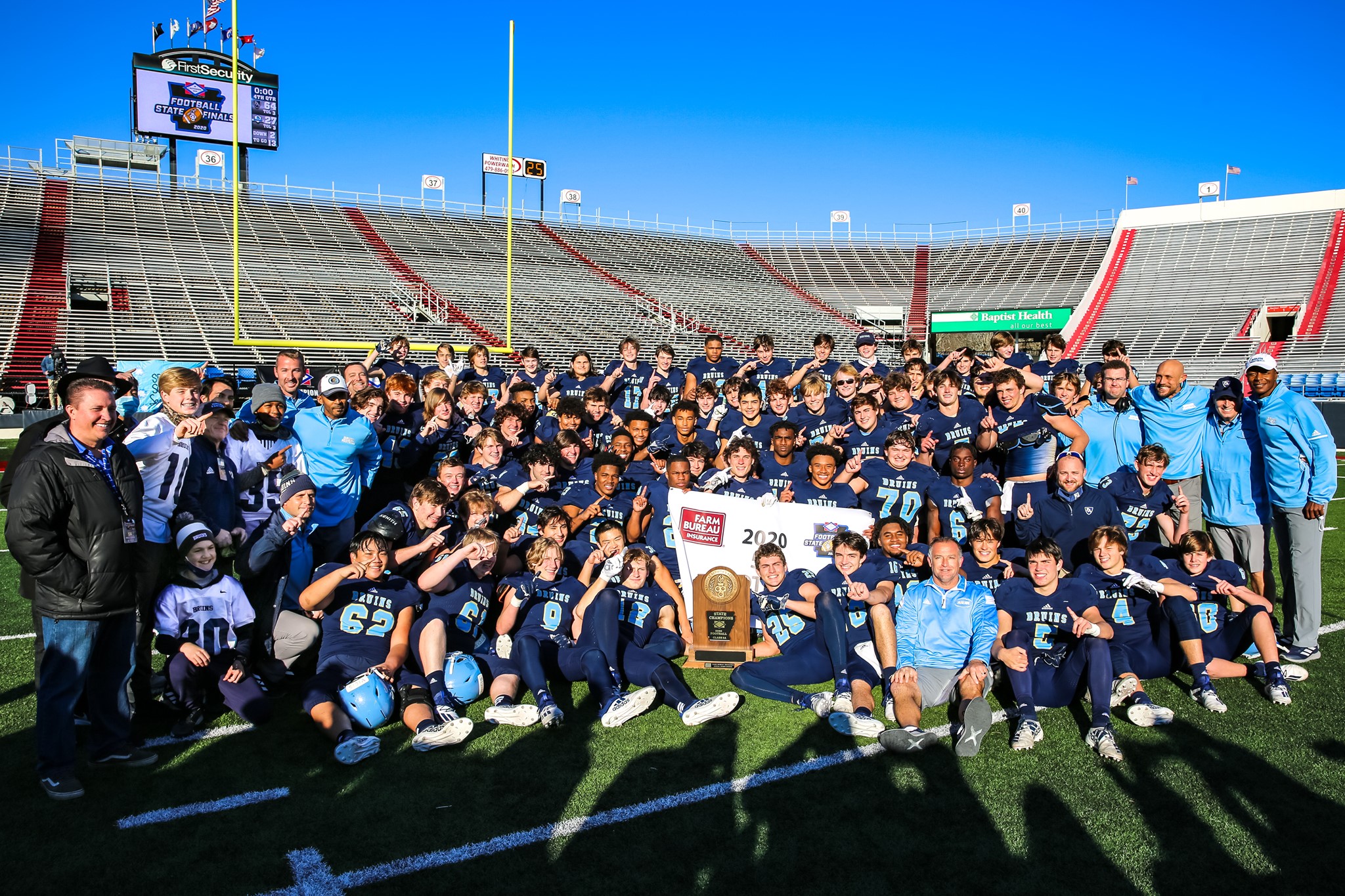 ---
Although Coach Kelley has transitioned to other career opportunities, other than a few position changes, PA's football program remains essentially the same.
With Head Coach Anthony Lucas, our players still have the same expectations, innovative plays, and camaraderie as in previous years. Coach Lucas has been at PA since 2012, but he is no stranger to winning teams. As a student-athlete and as a coach, he too has a total of nine championship rings – one Louisiana high school State title ring, two Arkansas Razorback Conference rings, and six Pulaski Academy State title rings.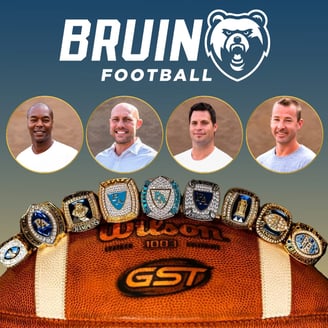 Fortunately, PA's football facilities also have undergone several changes since our first football season in 1973. Initially, PA played all home games at War Memorial Stadium. The following year Mr. Shumate, Coach Ferriter, board members, students, and parents began creating and planning for our first field. Whether it was picking up rocks, raking leaves, or planting grass, everyone was involved.

By the fall of 1975, PA finally had a home football field on Hinson Road but only a few alumni actually remember that very first field.

"All games and practices were on the same field we use now. With daily use, by late in the season it was hard-packed dirt or deep mud depending on the weather and full of holes. We occasionally played games at War Memorial Stadium on the AstroTurf which felt like indoor-outdoor carpet on concrete."
Dr. Bill Hefley '77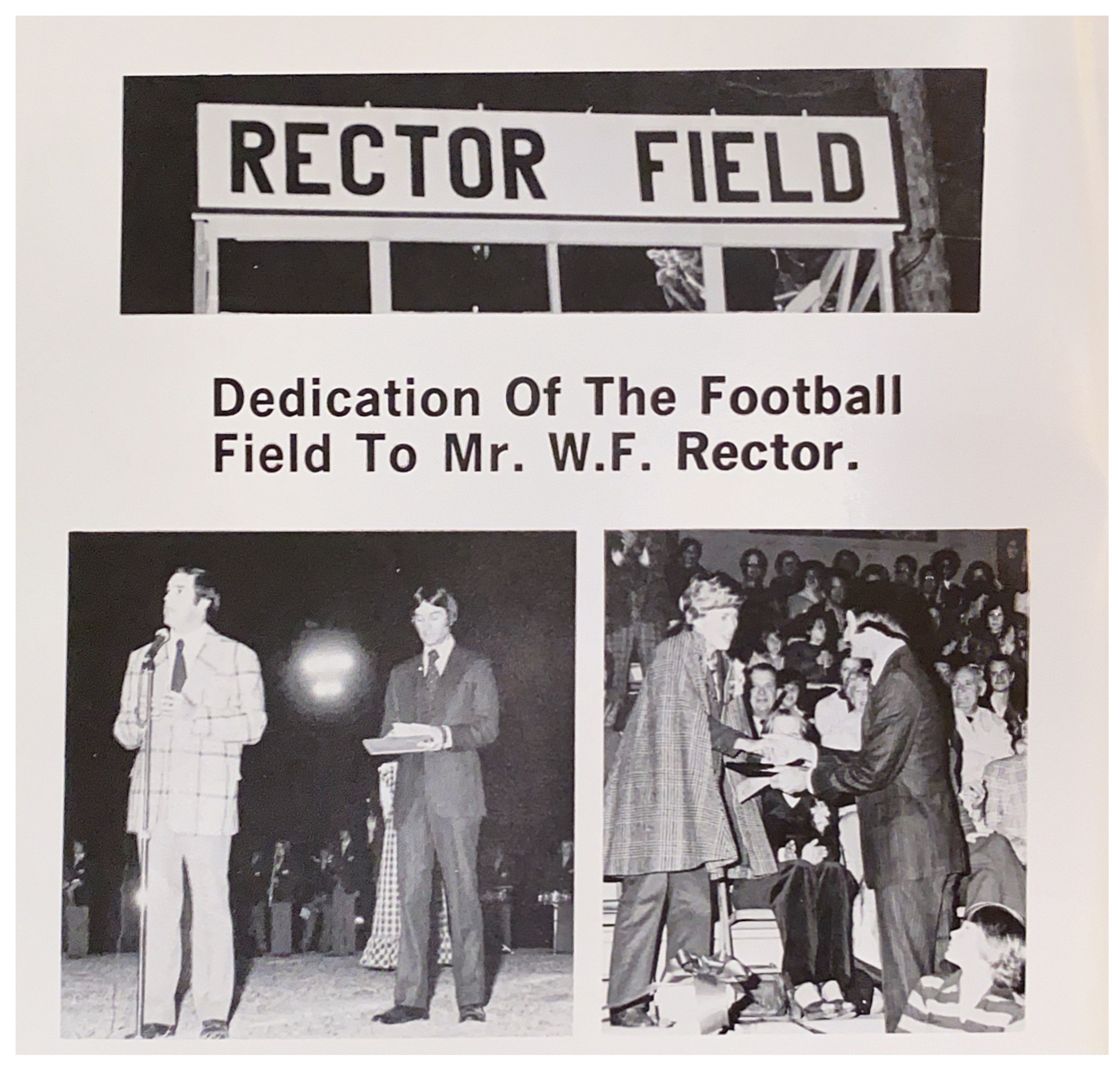 Few alumni from the '70s and '80s would recognize either Rector Field (founder William F. Rector) or Joe B. Hatcher Stadium (former head of school) today. Home and visitor seating has increased on both sides of the field. Also, about 300 reserved seats acquired from the former Cowboy Stadium are available for our patrons each year. Through the years, the press box and concession stands were expanded, a practice field was added, and the grass has been replaced by artificial turf. Some of the more recent additions include a covered pavilion with picnic tables, Touchdown Terrace, Bruiser the Bear, and the Buck Conditioning Center in the west end zone. Without a doubt, a home PA football game is THE place to be on a Friday night.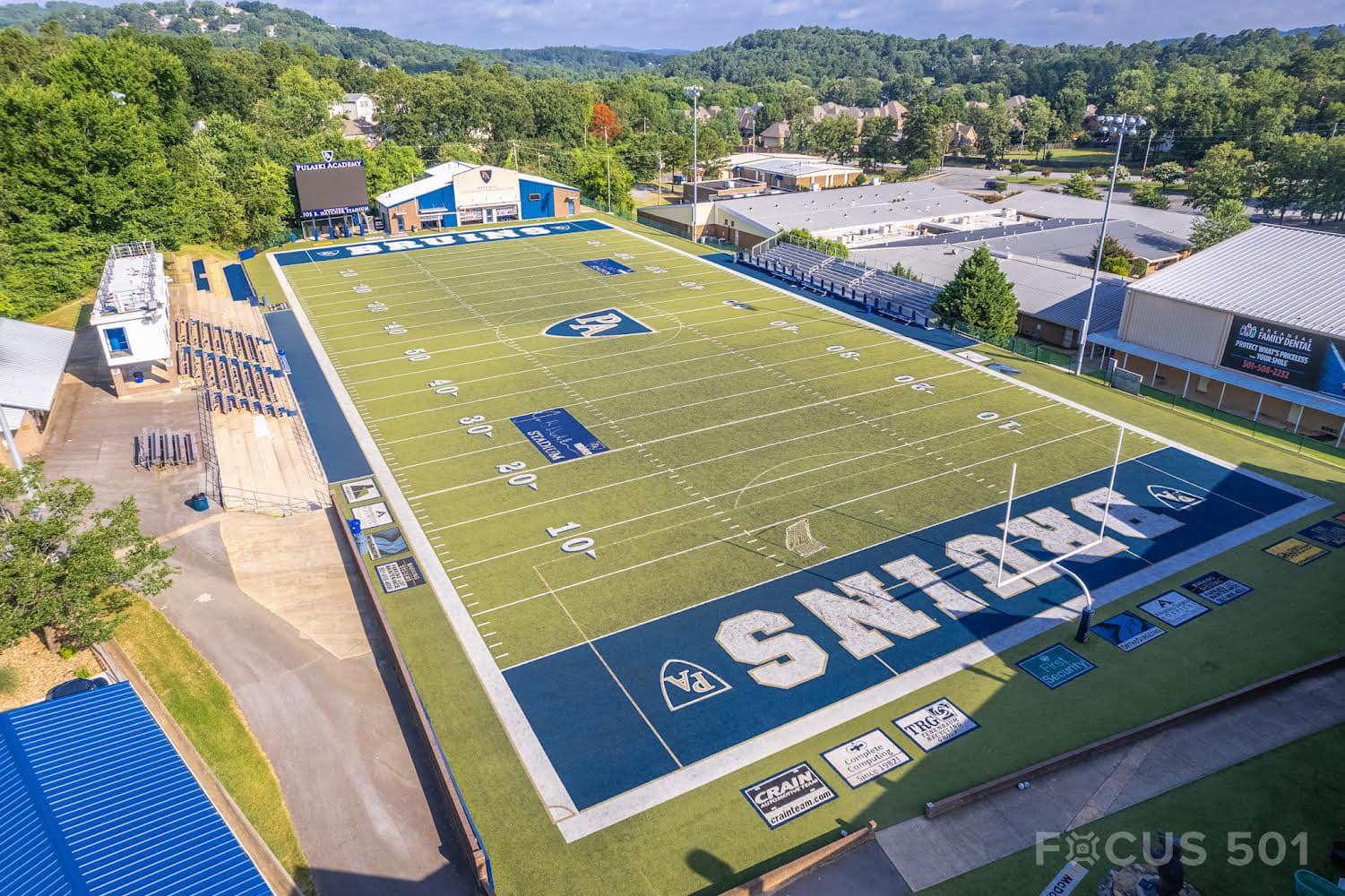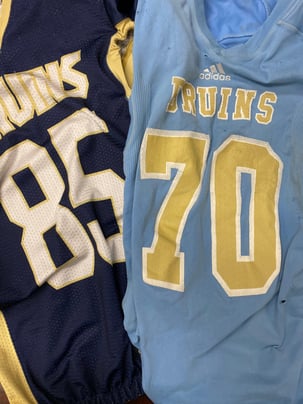 To the Blue and Gold our Bruins bold…

Over fifty years later, PA's football program has grown and evolved but one tradition remains intact…Bruin spirit. Uniforms, helmets, and the football field have changed, the size of our team has increased as well as the number of State titles won, but since 1971 there has been one enduring legacy – our Bruins are always bold.

It is not often a father and son have shared memories of walking down the same hallways or playing on the same field or graduating from the same high school. However, Bill Hefley '77 and his son Will '15 as well as Phil Pate '81 and his sons Zach '04 and Pug '09 are a few of the exceptions. Although these PA graduates have experienced similar Bruin paths, a lot has evolved between those generations of fathers and sons.

"Coach Butch Ferriter and Coach Kevin Kelley were both game-changers who brought PA's program from good to great. What a privilege it has been for me and both my sons, Zach and Pug to be impacted by these two amazing coaches."
Phil Pate '81

Some PA graduates may play on the college level and even a few for the pros, but many, many more former players are now successful attorneys, businessmen, dentists, engineers, entrepreneurs, physicians, and more. Naturally, PA's student-athletes are provided a range of opportunities – from rigorous academic courses to the fine arts to various clubs and organizations. Pulaski Academy provides a unique environment where students are encouraged to explore and excel in all areas – academically, artistically, and athletically.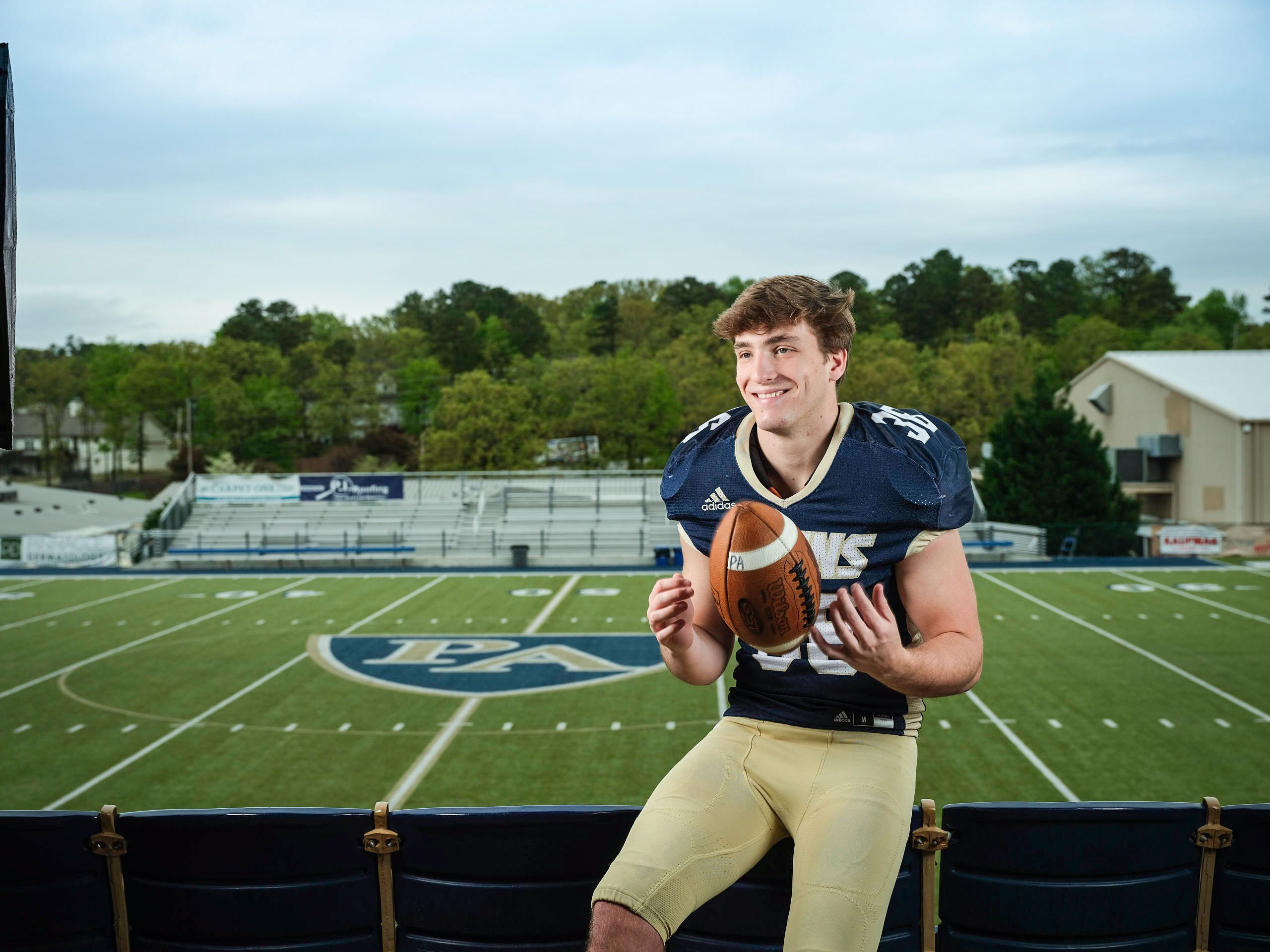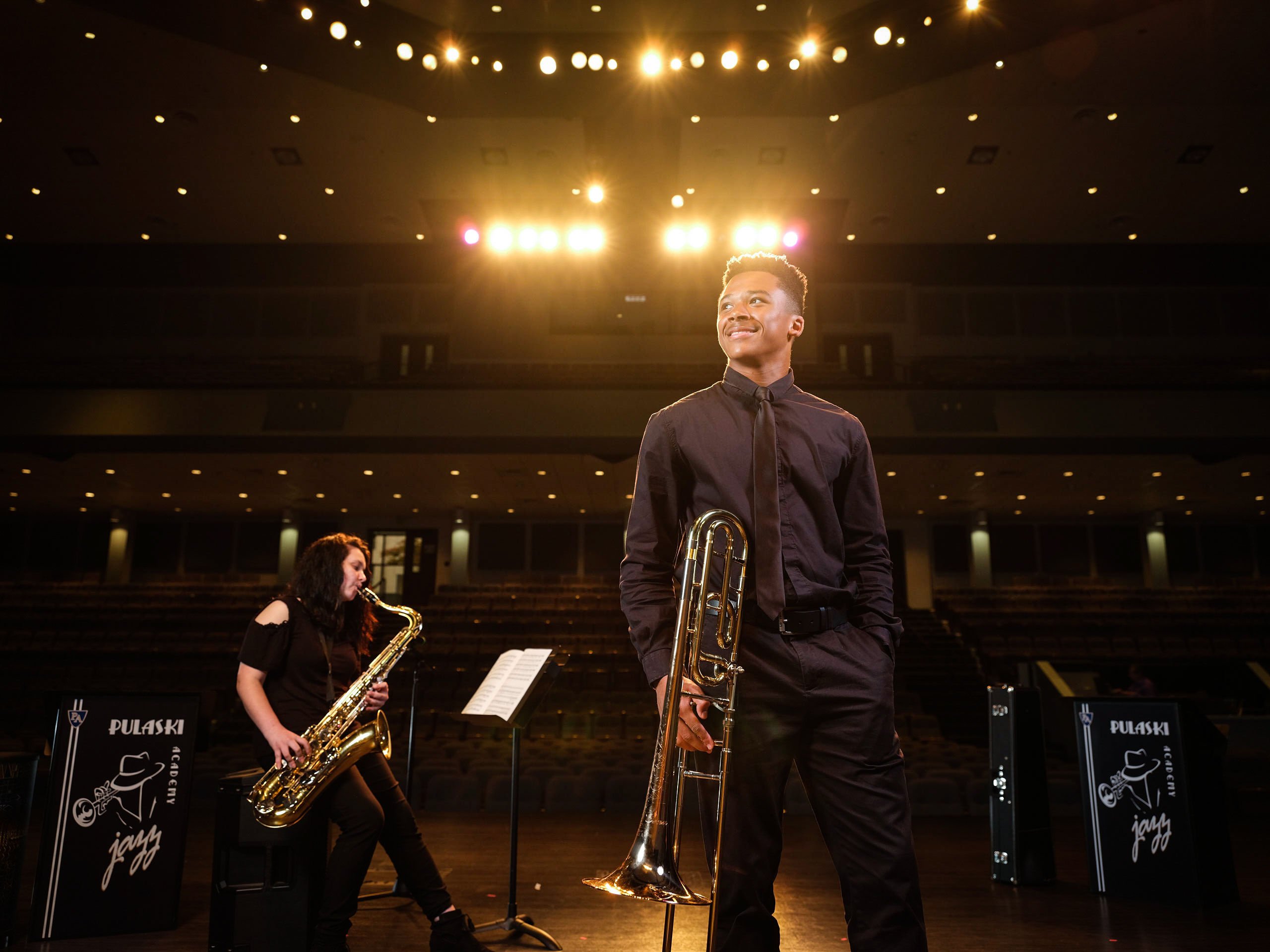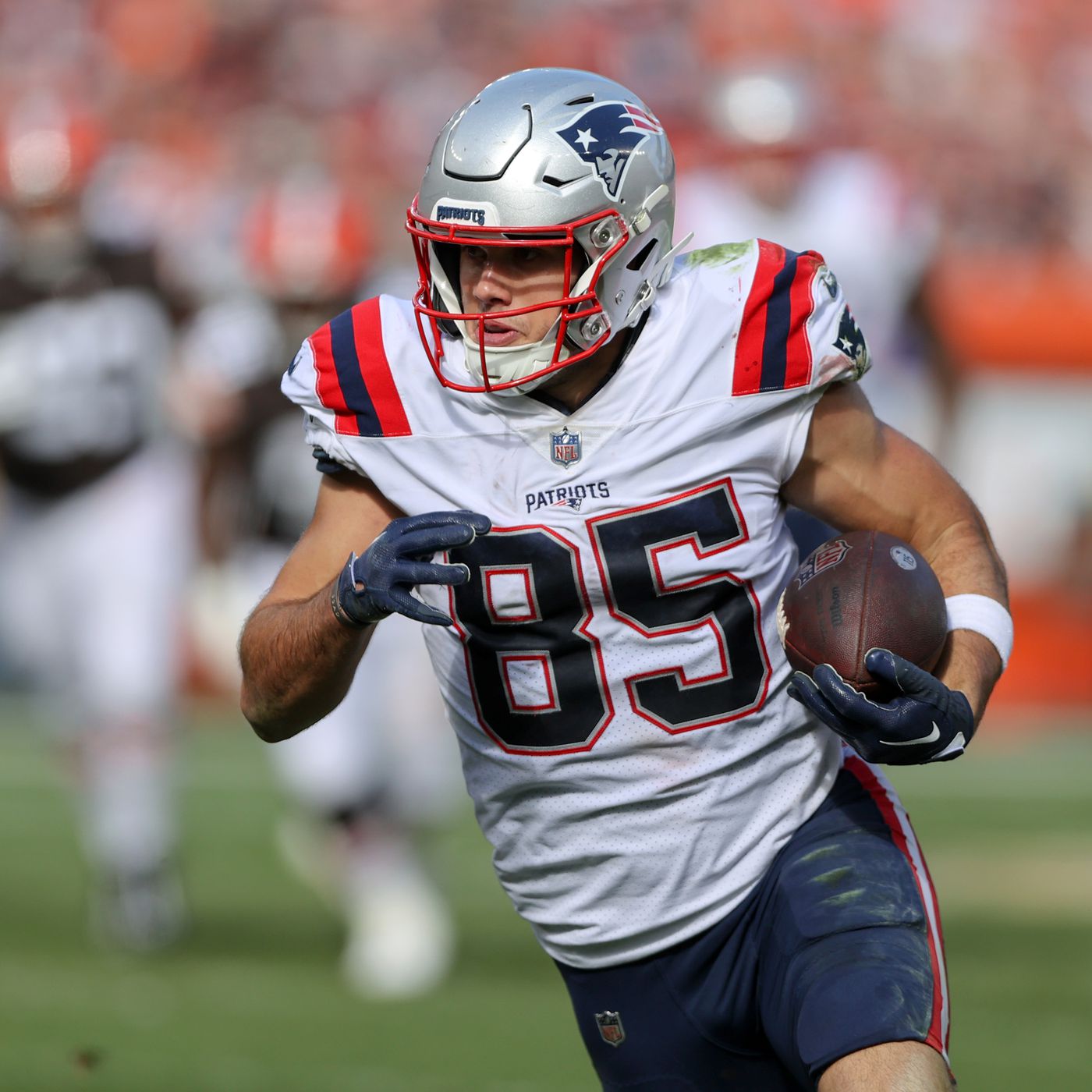 "With the combination of the PA education and football competitiveness, I felt more than prepared for any challenge I faced as a University of Tulsa football player and pre-med student. Even now as a Vanderbilt medical student, I feel the lessons I learned as a PA football player help me to stay on top of my work." Will Hefley '15

For the sake of brevity, the above former athletes' quotes have been abbreviated. If you are interested in viewing their entire statements click on the button below.
Full Former PA Athletes' Quotes
---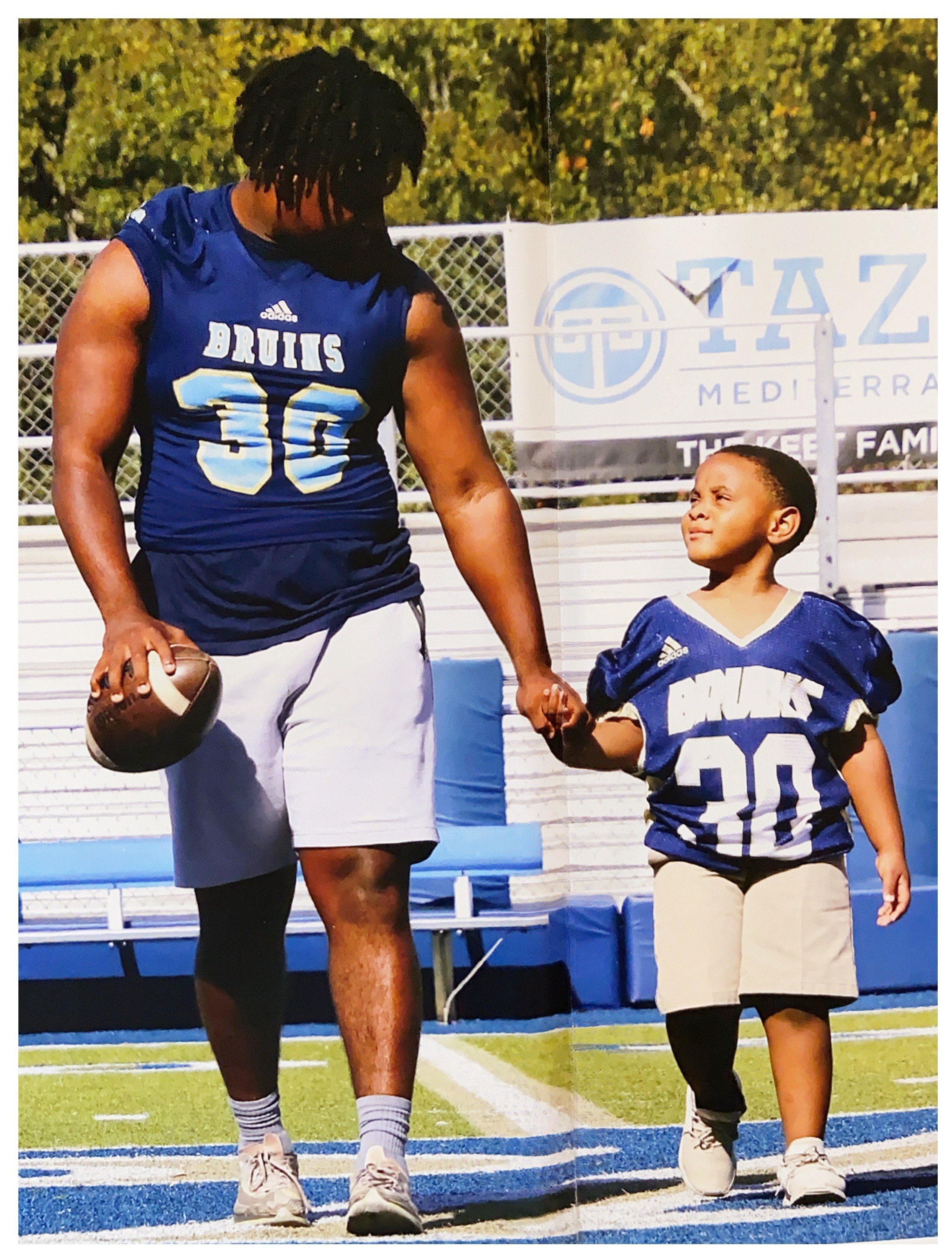 If you have objects of historical interest (vintage pictures, yearbooks, sportswear, programs, etc.) consider contributing them to the archives before they are lost forever. If you have items to donate or loan, please respond to this email or click on the Alumni Update button below.
With Bruin Pride,

Cheryl Watts
Director of Alumni Center
Office: 501.604.1943